Vintage Cloisonne Enamel Bracelet & Pendant Set Robert Kuo Signed Mid Century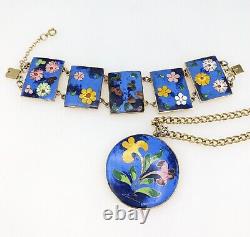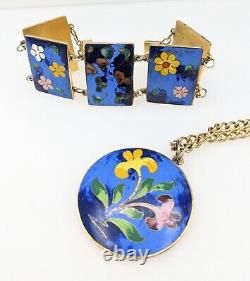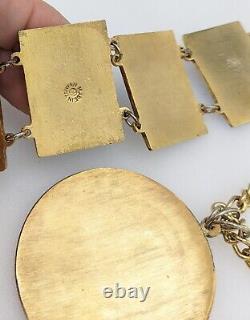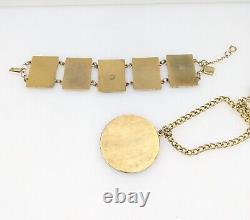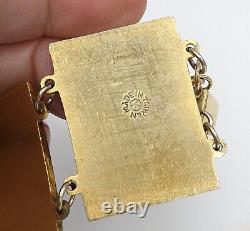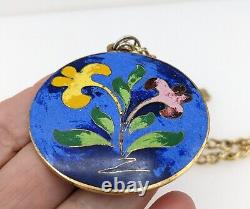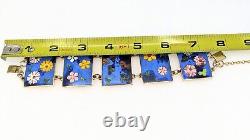 Vintage Cloisonne Enamel Bracelet Pendant Set By Robert Kuo Signed. Rare jewelry set by artist Robert Kuo. The pendant necklace has a 30 long chain. The bracelet measures 7.5 and has a safety chain.
In 1973, Kuo immigrated to the United States and opened a studio for cloisonne in Beverly Hills. Kuo cultivated a clientele that appreciated the way he "opened up" Chinese tradition.
Utilizing the influences of Art Noueau and Art Deco, Kuo introduced new shapes, finishes, and objects to cloisonne It was during this time that the Smithsonian's Sackler Gallery acquired his "Goldfish Bowl", with its lively naturalism.