SUPERB Aqua Blue Enameled Gold Tone Metal Accented Original by Robert Bracelet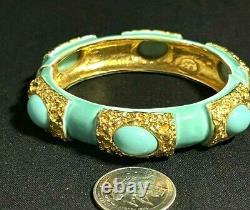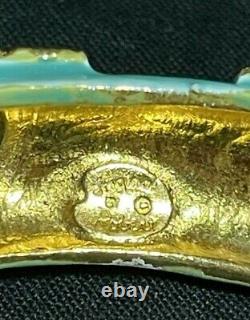 The bracelet is exquisite and extremely high quality, with great enamel and nice weight. The brooch has minimal wear on the inside, but no wear that I can see on the outside. This bracelet opens widely so it is easy to put on and remove from the wrist.
The bracelet is about 2 1/4" in diameter on the inside and about 1/2" from top to bottom. The metal is very dimensional, with a beautiful warm glow.
We don't mark up our items by a great amount, so reasonable offers only please.